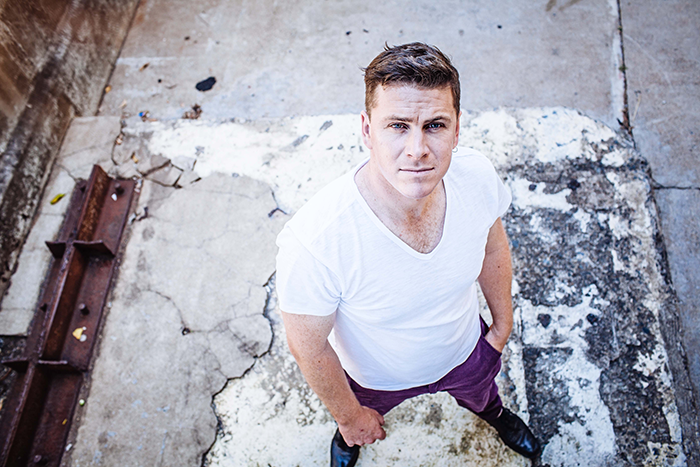 ABOUT CLEON BARRACLOUGH


Born in Yeppoon Queensland, in 1984 Cleon was introduced to music at the early age of 3. Cleon studied the "Suzuki Method", aimed at developing early listening skills. This brought out Cleon's natural ability to play "by ear" as well as giving him a basic foundation in music. From the age of 8 Cleon continued his formal classical training in AMEB. Cleon's fascination with Jazz music began at age 11, listening to blues albums eg "Muddy waters". This inspired Cleon to improvise and sing over the 12 bar blues format. Throughout primary and high school Cleon learned percussion, drums, piano and voice.

Cleon's natural ability for jazz piano was noticed by his instrumental teachers in high school who then mentored Cleon in the small jazz ensemble and big bands. This was a pivotal part of Cleon's formative years, learning a large selection of jazz standards and gaining skills in rhythm section interaction. In 2000 Cleon won the "Giants of Jazz" Rhythm section award for his performance in the school Big Band on Vibraphone. At age 15, Cleon began piano tuition from his now long time mentor and great friend Daniel Rojas, who is a world class concert pianist and composer. Chilean born Daniel Rojas gave Cleon his first taste of Latin music. Cleon became Daniel's prodigy, gaining rare experiences for his age such as professional arranging work, sitting in on band rehearsals, numerous intensive lessons in piano performance, composition, free improvisation and mental attitude.

In 2001 Cleon's first ever Latin composition "Moonlight Mambo" gained 1st place in the Gold Coast young composer's award. Cleon turned professional at the age of 17 in 2001. In 2002-2004 Cleon studied at Jazzworks (now JMI) where he consolidated his already advanced jazz harmony foundations and in 2003 learnt from Steven Newcomb at the QLD conservatorium where he was submerged into cutting edge jazz harmony and improvisation.

Cleon possessed a natural ability to internalise his musical surroundings which included intense listening and study of some of the greats of jazz piano including, Keith Jarrett, Chick Corea, Oscar Peterson, Errol Garner, Art Tatum, Herbie Hancock, Michel Camilo and Gonzales Rubalcaba. Now widely regarded as one of Brisbane's most diverse performers, composers, arrangers and musical directors, Cleon is proficient in various styles of contemporary music including, Jazz, Latin, pop, funk, soul, r 'n' b, Mowtown and hip hop. Cleon's professional career has seen him perform in countless venues, jazz festivals and hotspots in Australia including The Brisbane Powerhouse, The Valley Jazz festival, The Noosa Jazz festival, The Brisbane Jazz Club, The Gold Coast Art's Centre and the iconic Byron bay beach hotel to just name a few.

Cleon has performed with numerous bands and musicians including, The Brisbane Contemporary Jazz Orchestra, Chukale, La Gran Salsa, Ingrid James, Lauren Lucille, George Washingmachine, Joseph Marchiscella, James Whiting, Helen Russell, and David Galea. In 2006 Cleon performed in the Jupiter's Casino Stage Spectacular "Tempo Rouge". In 2007 Cleon founded original jazz outfit The Soundscapes Quintet, which quickly became a house hold name in the Brisbane scene. In 2011 they launched their debut album titled "Globalectic" to sold out live audiences. Cleon's original compositions on the album received amazing international reviews and radio airplay on several stations including Australia's premier radio jazz show "Jazztrack" with Mal Stanley. Cleon's performances demand attention, dazzling audiences with blistering runs, rich chordal structures and world rhythms. Cleon's Latin and Classical training brings to his jazz performances and compositions a unique pot purée of textures and tones. Cleon's exuberant creativity extends to every facet of this multi-dimensional performer and musical creator.