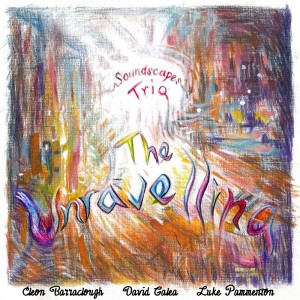 0 Tracks

Release Date:

January 06, 2016
Pianist and composer Cleon is pleased to announce the release of a new album by 'The Soundscapes Trio'. Titled 'The Unravelling', this is the band's second album of original, contemporary Jazz. Earlier this year Cleon released 'Techni-colour Rain', a highly-reviewed debut album by Cuban-influenced Jazz trio 'Cleon's Three'. Brought to appreciative music audiences in Jazz Clubs around Australia during his January national tour, Cleon will return this time with 'The Unravelling' from 'The Soundscapes Trio'.
Well known for innovative tunes and an intense performing style, the band builds on their descriptive narrative through 'The Unravelling'. Drawn from experiences of environments in Australia and overseas, both at work and at play, Cleon's compositions evoke 'soundscapes'; from a fast moving, syncopated ride through a chaotic city, to slower more lyrical moments in which to marvel and observe. These pieces echo the complexity of living a busy city life.
Joining Brisbane-based Cleon is David Galea, a leading contemporary jazz bassist. An active composer and band leader in his own right, David's involvement in the group since 2008 has helped define Soundscapes' rich sound. Completing the trio on drums is co-founding member Luke Pammenton. Luke's funk and rock influences drive their music, creating the
signature "Soundscapes" industrial jazz sound. These three rhythm section exponents have formed a fierce bond over the many years performing their uncompromising take
on modern jazz to sell out, rapt audiences. Keep a lookout at www.cleon.com.au for video releases and updates on 'The Soundscapes Trio' launch of 'The Unravelling'.